Reclaimed Wood Fan Blades
Repurposed Wooden Fan Blades Create an Authentic Rustic Look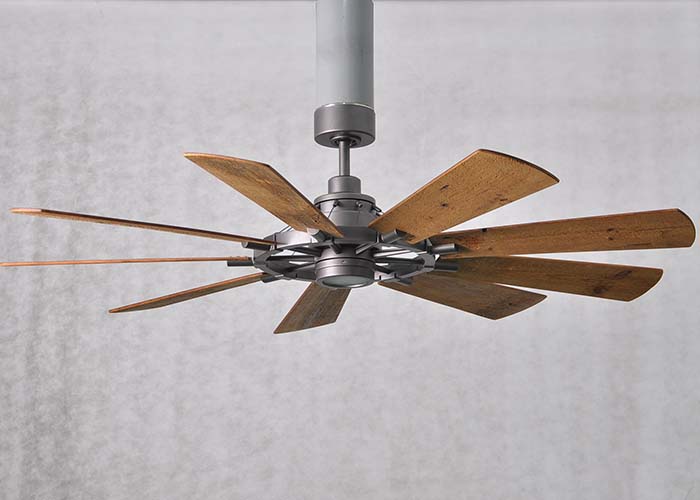 A major lighting company came to us with a unique request for a line of fans they were developing. They wanted to incorporate the look of aged, reclaimed wood into their fan blades, but faux wood solutions lacked the warmth and feel of the real thing. By using genuine reclaimed wood, they'd be able to capture the style and character they were looking for, while helping them stand out from their competition.
We developed a process to shape the fan blades out of genuine reclaimed wood from a variety of local sources. These wooden planks are then trimmed to various shapes and lengths to match the style of the fan. Each blade brings its own unique look and texture that would be hard to replicate by modern manufacturing.
While not yet ready for mass production, these blades can easily be added to most existing fan assemblies, making them ideal for customers looking to add an extra level of authentic style to their decor.
Contact us today, and one of our representatives will be happy to discuss your project needs.