Custom Kitchen Wall Art and Cabinet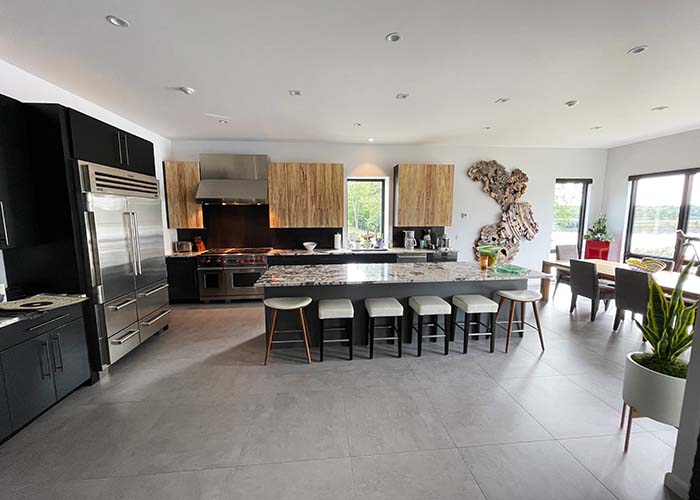 Homeowners, Larry and Linda, wanted to update their kitchen by bringing elements of natural wood tones into their modern kitchen. The updated features needed to compliment their existing cabinetry while adding striking elements that draw visitors in and reflect the natural beauty of the surrounding woods and lake.
We chose to update the cabinet doors and facing to incorporate a lighter woodgrain (spalted maple) that would contrast nicely with the black cabinetry. We then created a one-of-a-kind art piece using four very large Buckeye Burls that rivaled the magnificent outdoor views. Finally, a new island fascia panel was added to help tie everything in!
"With Prusak's design expertise, my kitchen was completely transformed. I love the spalted maple they added to my cabinet doors, and of course, the amazing buckeye burl wall art. Thank you!"
Contact us today, and one of our representatives will be happy to discuss your project needs.