Furniture Designed for Form and Function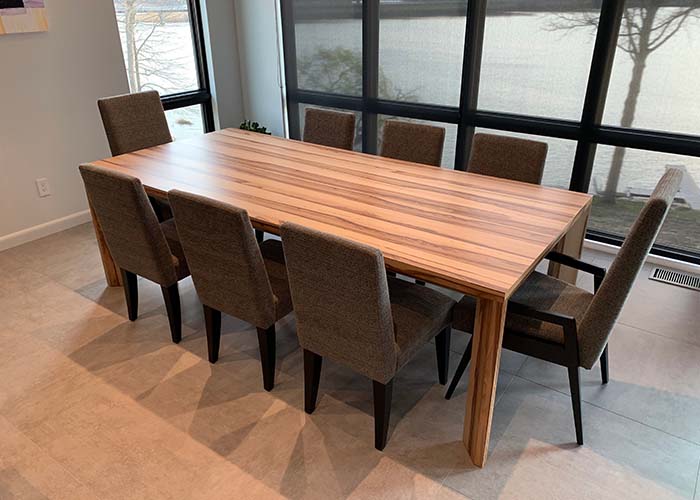 Occasionally, we'll get a request to build custom furniture. Our customers may want something to accompany a larger residential project or just need an individually commissioned piece. In either case, we seek opportunities to craft something that can't be bought in a store and fits perfectly in the space it was made for.
Our custom furniture is as unique as the customers who commission them. As with all of our projects, it's important to understand their needs and to get a feel for their style. Once we agree on an approach, we'll render a concept for them to review and make any modifications that are needed. Upon completion, our installers will make sure everything fits perfectly and is ready for years of enjoyment.
"Our new table is amazing! Prusak's was able to make my vision come to life. They are so educated on the different species of wood and do meticulous work. True Craftsmen!"
Contact us today, and one of our representatives will be happy to discuss your project needs.